Self-Service Station hours of operation:
Wednesday – Thursday 9:00 AM to 4:00 PM
Final Self-Service time slot is at 4:00 PM Wednesday – Thursday.
Saturday 9:00 AM to 1:00 PM
Final Self-Service time slot is at 1:00 PM on Saturday.
Call us at (231) 342-0942 to schedule your Self-Service Station time slot.
Bathing Your Dog is Finally Convenient
We know how troublesome a dog bath can be, and that's why we constructed a professional Dog Bathing Station for you to use. The Station features the same set-up the professionals use—an elevated, four-foot wide stainless steel tub with a powdered finish.
Call (231) 342-0942 for more details.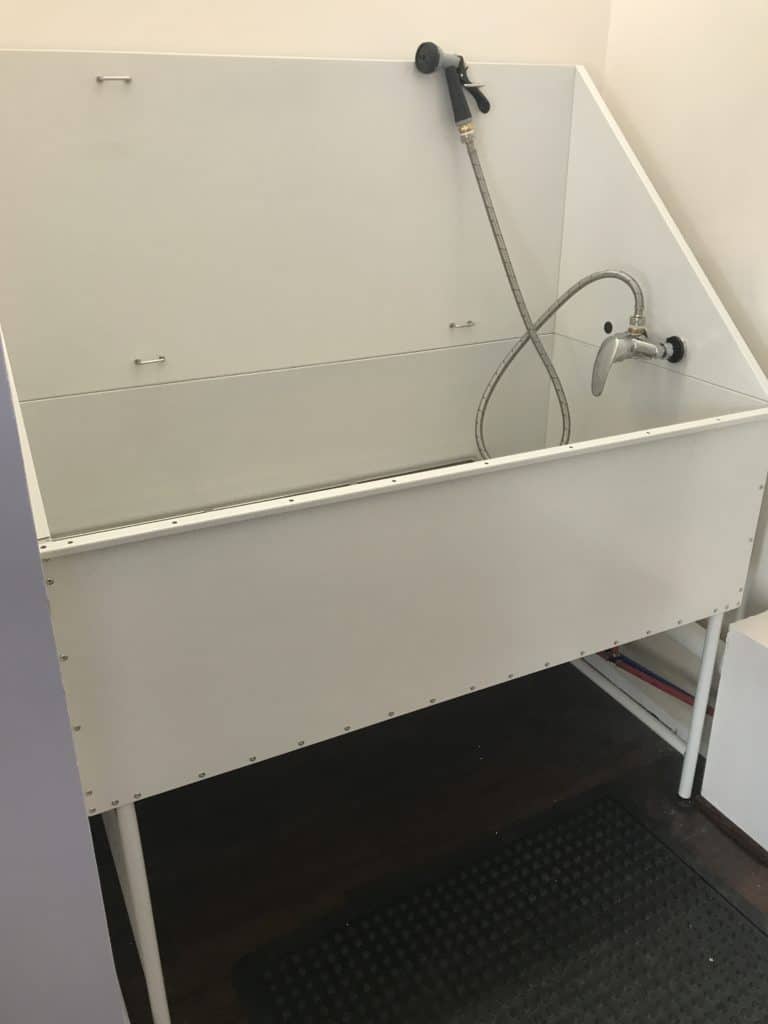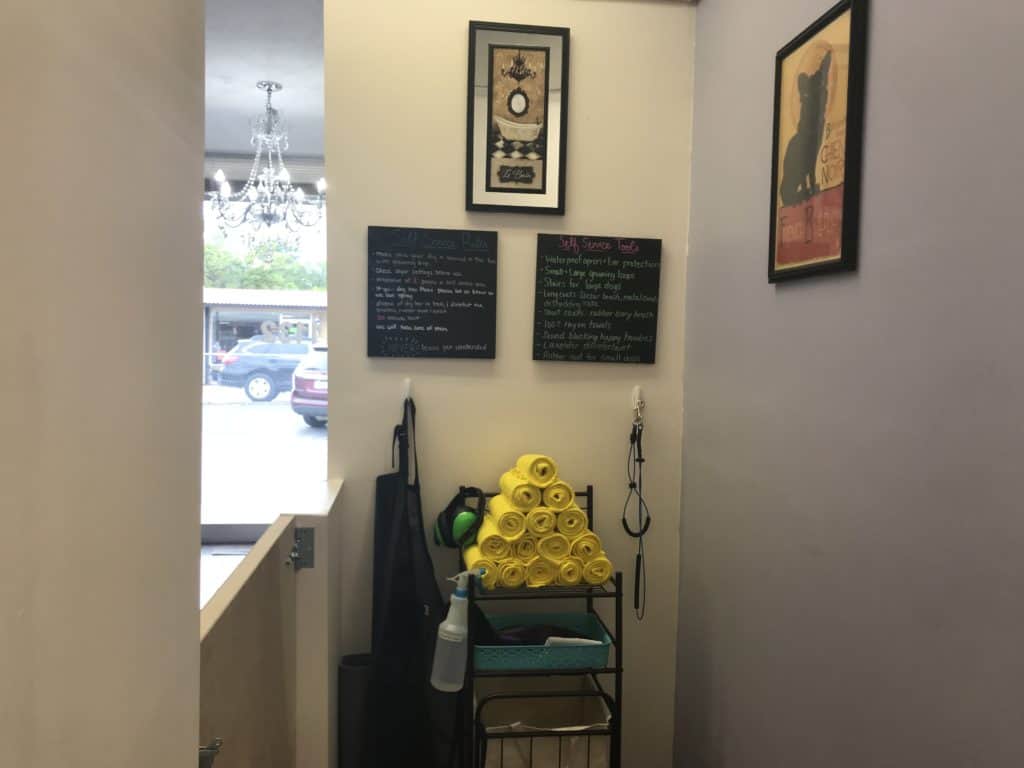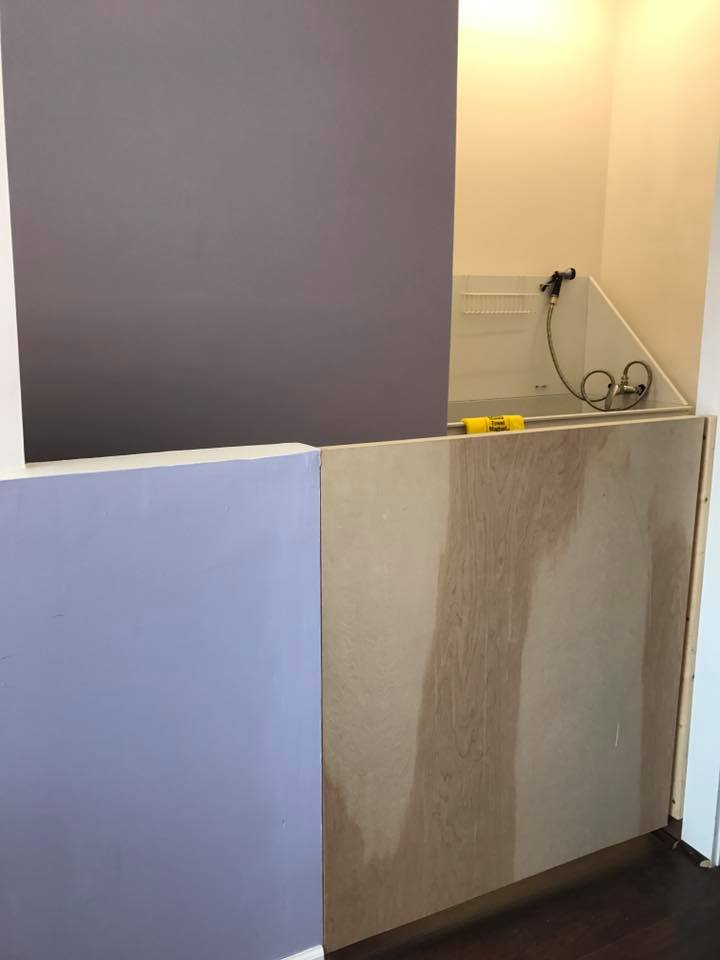 $15 Per Dog
Our $15 flat rate for all dogs includes the following:
Choice of shampoo:

hypoallergenic, deep cleaning or our seasonal scent (all natural, all tear-free, all soap-free)

2-speed forced air dryer
100% rayon towels
30 minutes of access to professional grooming tub
Also, we offer an array of professional grooming tools you may use with your dog.
Happy Hoodie (great for dogs who don't like the dryer/loud noise)
Waterproof apron and ear protection (the dryer can get loud!)
Collapsible stairs for large dogs
For long-coat dogs: slicker brush, metal comb, deshedding rake
For short-coat dogs: rubber curry brush
Lavender disinfectant
Rubber mat
We also offer special products to use with your dog for minimal cost.
Deshedding shampoo: $3
Flea-treatment shampoo: $3
Skunk Shampoo: $3
Extra 15 minutes with bathing station: $5
While using the self-service dog bathing station, please be mindful of those who use the station after you. Use our dog-friendly disinfectant spray to clean out the tub after use.
If there is an issue with the self-service dog bathing station, please request the assistance of a team member.
Looking for Professional Dog Grooming Services?
Petit Pooch Salon is your Full-Service dog grooming salon. With a Full-Service Groom, your dog receives a bath, hair cut, nail trim, ear cleaning, teeth brushing and paw balm.
Go to our Services page to learn more about our full range of professional dog grooming services.